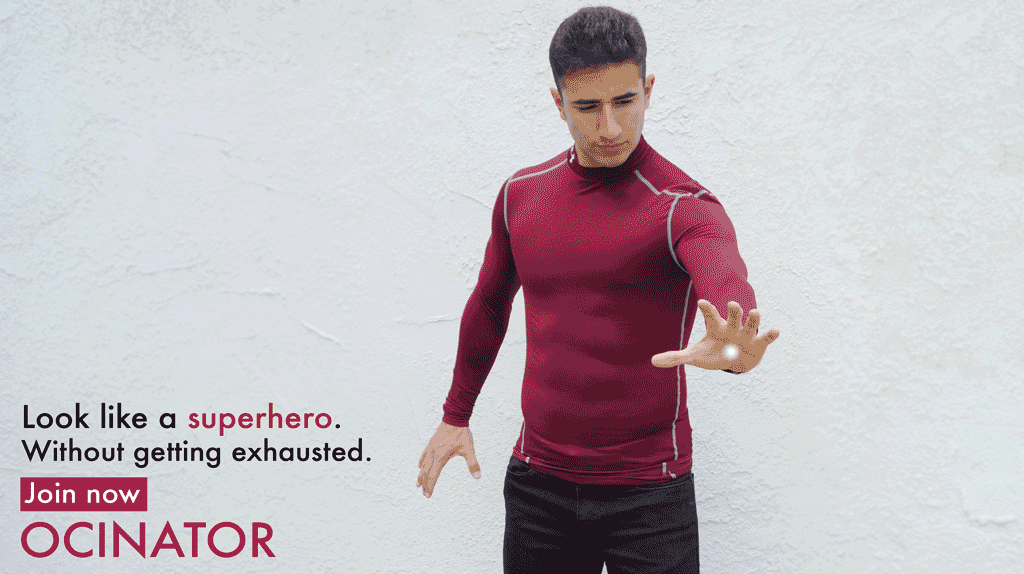 Ocinator: The Best Workout Program
Tired of the "no pain, no gain" mentality? We are too. It's outdated and unsustainable for busy adults. We created a new workout program that's realistically sustainable for busy adults.
We created Ocinator. Ocinator was developed at one of the top universities in the world and features intelligent training methods.
Ocinator doesn't make you jump, run, or perform abrupt movements. Each Ocinator 20-minute daily workout video shows exactly how to exercise. The goal: to achieve and maintain a sculpted athletic physique while minimizing physical pain.
The Ocinator Food Guide shows how to eat healthily at home and even at restaurants.
Eat quality,
look quality
Looking healthy is simple: eat quality food, look quality on the outside. Ocinator shows you quality food to eat at home and even at restaurants.
The Ocinator Food Guide does not limit your calorie or carb intake. It is not a fasting regimen. And it does not make you eat chicken and broccoli all day. Start your new Ocinator eating habits today.
Contact us
Ocinator
15303 Ventura Blvd. Suite 900 Sherman Oaks, CA 91403

Workout Program
The Ocinator program is ideal for men and women of any age. Work out in your home at any time.
If you are ready to adopt a realistic program designed for long-term results, Ocinator is for you.