Our Story
Welcome to Ocinator! Here you will find a program specifically designed for busy, working men and women of all ages. Ocinator workouts give us more energy and help us feel happy and healthy, whether we're beginners, experts, 24 years old, or 70 years old!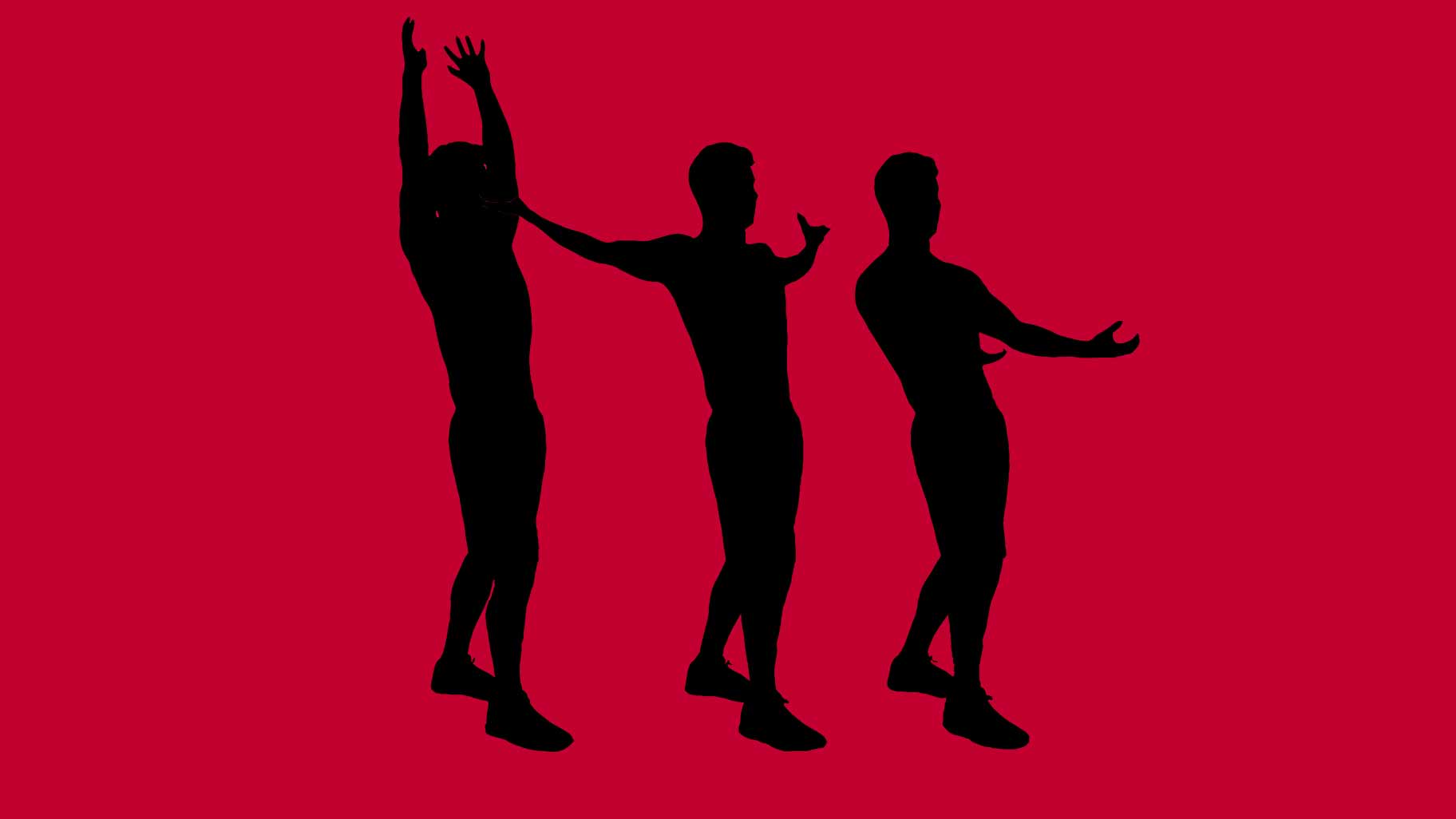 More pain does not equal better results. We believe workouts should give us more energy and help us feel happy and healthy. Our founder, Nico, graduated from Stanford University with a Bachelor of Science degree in Product Design.
He found that his busy Stanford friends and professors needed workouts that would help them stay fit without exhaustion. So, he researched, designed, and tested the most effective exercise methods to create Ocinator workouts.
Ocinator gives online access to each day's 20 minute workout video. Nico follows the same workout video you will have access to. And that's it. No secret workouts. Also, Ocinator gives online access to The Ocinator Food Guide and Restaurant Survival Guide. These books shows how to lose weight and eat healthy food at home and restaurants without counting calories, fasting, or eliminating carbs.
Ocinator is not a quick-fix program; it is a journey designed to keep adults fit and healthy for a lifetime. A program that only requires healthy eating and 20 minutes/day of non-exhausting exercise from home, with make-it-yourself inexpensive equipment, Ocinator shows you exactly how to sculpt an athletic and toned physique for a lifetime.
Only you can decide to maintain fitness for a lifetime. Ocinator is here to make the journey simple.
Start Your New Healthy Life Today
The Research Behind Ocinator
Our research involved individual trials with adults and Stanford students. We applied Design Thinking to perfect the program.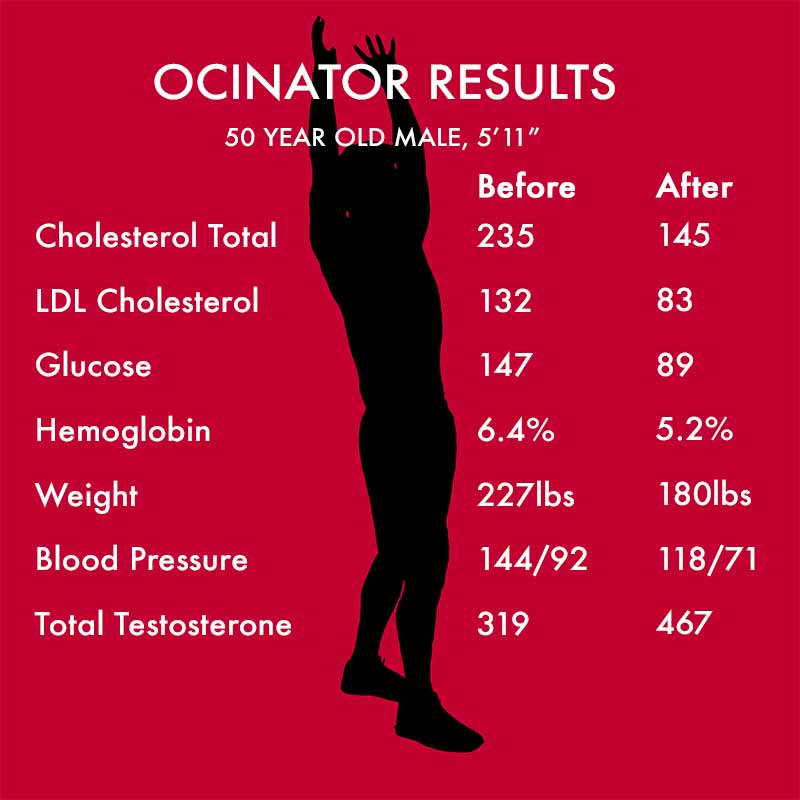 We initially set out to design the best high intensity workout program. However, our needfinding and research led us in a different direction.
Trials initiated with participants performing rigorous exercise. We found that such exercises made participants unduly sore for days, even weeks. This post-workout soreness combined with exhaustion during the workouts discouraged participants from exercising consistently.
We realized that, for many busy adults, high intensity workouts are not a realistic approach to maintaining physical fitness; exhaustion and post-workout soreness discourage consistent exercise. Consistency is one of the most important factors in maintaining physical fitness. Therefore, we set out to design a program to make exercising consistently feasible and effective for busy adults.
Then, we researched and tested training methods that would produce results while minimizing soreness and exhaustion. We were surprised to find that these new training methods were more effective than the high intensity methods we tested. We found that our new training methods emphasized quality of exercise; participants, instead of focusing on finishing the workout, now had the energy to focus on sculpting their muscles into shape.
In summary, our research revolved around a user-centered mindset. Our trials began with exhausting exercises that did not sculpt muscles into shape as effectively as possible. Over time, the program evolved into a realistic-to-perform-consistently program which sculpts muscles more effectively than any other training methods we tested. We are very pleased that our Design Thinking approach caused Ocinator to become so effective. We hope you will join us on the Ocinator journey.